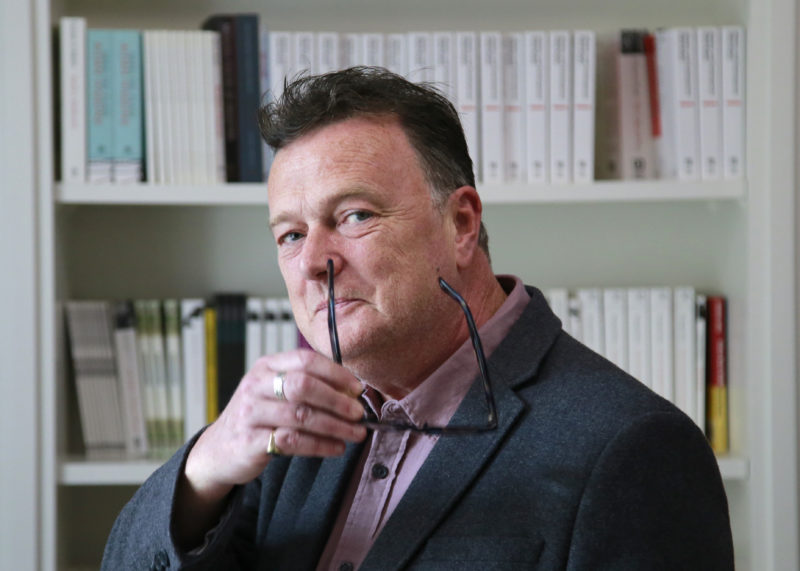 Frank Wynne is a literary translator. Born in Ireland, he  moved to France  in 1984 where he discovered a passion for language. He worked as a bookseller in Paris and again when he moved to London  in 1987 , he translated and published comics and graphic novels and from 1996-2001 he worked in online media.
He began translating literature in the late 1990s, and in 2001 decided to devote himself to this full time. He has translated works by, among others, Michel Houellebecq, Frédéric Beigbeder, Ahmadou Kourouma, Boualem Sansal, Claude Lanzmann, Tómas Eloy Martínez and Almudena Grandes.  His work has earned him a number of awards, including the  Scott Moncrieff Prize  and the Premio Valle Inclán. Most recently, his translation of Vernon Subutex was shortlisted for the Man Booker International 2018.
"The language is precise, distinctive and delicious. . . Is there a more gifted or versatile translator working today than Frank Wynne?. . . ."
— Parul Sehgal, The New York Times
His non-fiction book, "I Was Vermeer", about the career of the forger Han Van Meegeren,was published by Bloomsbury UK/US and published in Italy, Japan, Poland and Brazil . It was a Radio 4 Book of the Week (read by Anton Lesser), and  was optioned by the National Theatre to be freely adapted  by playwright Lucinda Coxon. It has subsequently been optioned for film by Babycow Productions.
He has been Translator in Residence at the Villa Gillet Lyon (2007),  at the Santa Maddalena Foundation (2011) and at Lancaster University (2016), and has participated in translation events at the Hay Festival, the Edinburgh Book Festival and Norwich Showcase and has contributed translations to The Paris Review, Beirut 39 and Index on Censorship.
In 2012, he was made an Honourary Member of the Irish Translators' and Interpreters' Association.